Product Description
Here's a pan head machine screw in a 00-90 size and thread configuration.

Perfect for detailing your suspension or wheels lug bolts. The metal finish is realistic looking compared to brass nuts. No need to paint anything.
Use in suspension parts like 4-link brackets, rod ends and other components.
Length is .37" or 3/8", 9.44mm
For a comparison, left to right: 00-90, M1.1 and 000-120 screws.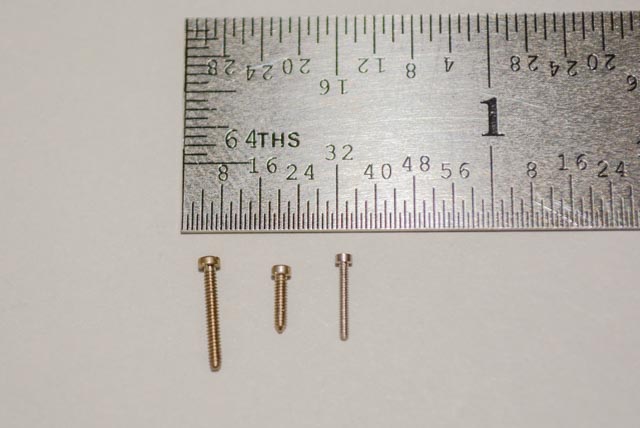 The 00-90 screw is shown with a nut and washer.
Need hex nuts to go with the bolts? Look here. How about washers? Look here.


Each pack contains 10, 00-90 x .3/8", 9.44mm pan head maching screws.
Nickel plated Steel
Product Videos
Custom Field
Product Reviews