Product Description
Every car has battery cables and this will really add detail to your engine bay.
Long black and red leads with realistic terminals and battery post material.
Available in Top Post or Side Post mounting to the battery. The Side Post cables, because of their ring terminals, can be used for other large gauge wiring.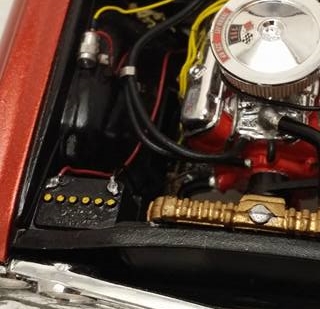 ter
Wiring Information.
The positive (red) cable connects to the starter
The negative (black) cable terminates to the chassis as a ground.
One pair of cables, your mounting choice, by Greg's Scale Model Accessories, 1/24-1/25 scale
Product Videos
Custom Field
Product Reviews