Product Description
This is what you need to detail that blown engine- a real, scale, cogged blower belt.

This is made of soft rubber and is cogged, like a real belt.
It's long enough for most applications, but if it's too long, it can be cut to size. The glued seam can be at the bottom of the crank pulley where it wouldn't be seen.

See blower pulleys by Pro Tech, VCG or Machined Aluminum Specialties here.

The belt can be configured for the idler pulley to be inside or outside of the belt.
Pulleys are not included and shown here for reference only.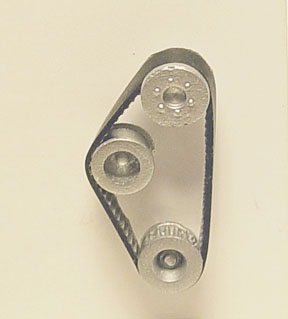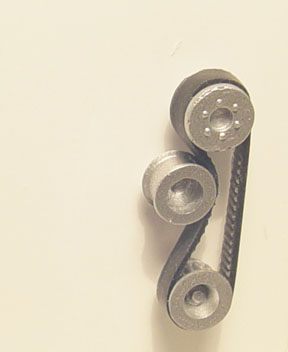 One belt per package, 1/25 scale.
Product Videos
Custom Field
Product Reviews
You can't get a more realistic Blower Belt anywhere.

Looking to make that big bad Super Charger unit on your build look awesome well you must have a Blower Belt that fits the part and looks real and this is exactly that Belt. So don't short change your build go that little extra and get it right.

These belts are authentic and accept SLIXX belt decals well. I'd use MAS alum blower pulleys with these belts for a killer look. MAS is a bit expensive at $15 for 1/25 scale but you get what you pay for.