Product Description
Aluminum injector stacks (tubes) for that early style injected engine.
Dimensions:
Length: .59", 15mm
Diameter - OD (tube): .11", 2.56mm

These tubes can be used on any manifold, but they fit on
the Competition Resin Chevy injector manifold (shown below).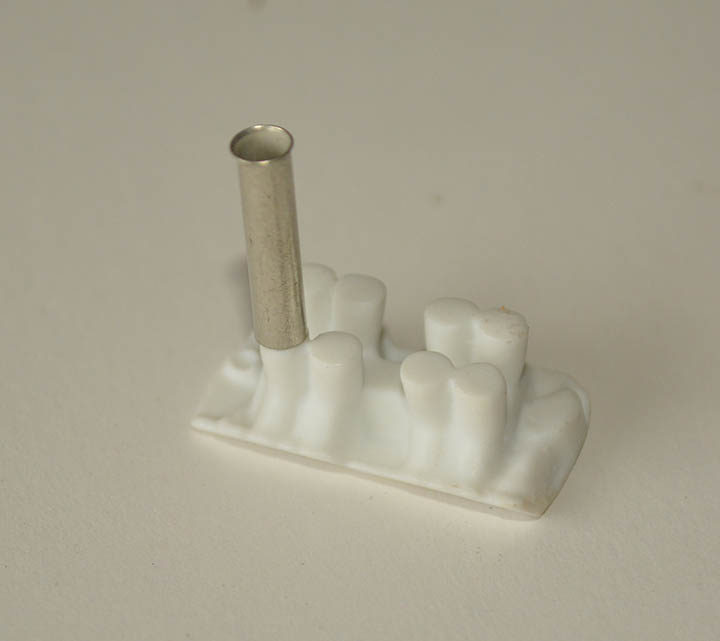 A larger tube is also available and it can be found here.
Here is a comparison view of the two different tubes available.
Tube #1 is on the top and Tube #2 is on the bottom.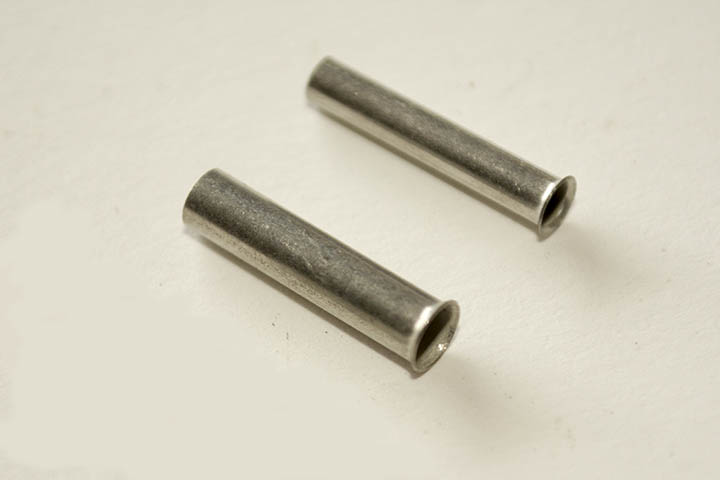 Eight aluminum injector tubes, 1/25 scale, Ted's Modeling.
Product Videos
Custom Field
Product Reviews