Product Description
This is the smallest machine screw I have.
It's a pan head machine screw with a 1.1 thread pitch. Nuts are not available for this screw, but you can use Pro Tech's .045 Hex Fitting for a nut.

Perfect for detailing your suspension or wheels lug bolts. The metal finish is realistic looking compared to brass nuts. No need to paint anything.
Use in suspension parts like 4-link brackets, rod ends and other components.
Length is .215", 5.5mm
Diameter is .045", 1.15mm
For a comparison, left to right: 00-90, M1.1 and 000-120 screws.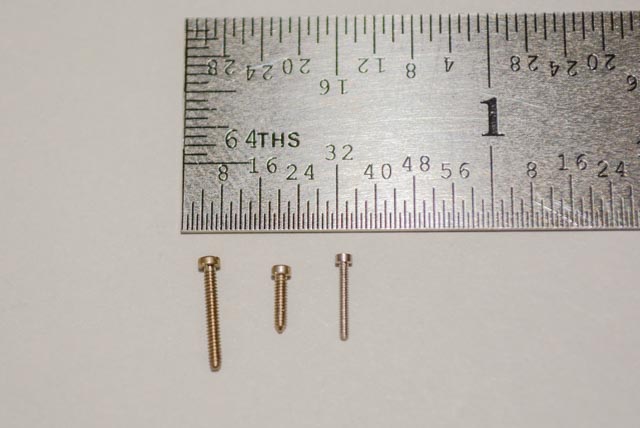 Each pack contains 10, M1.1 pan head maching screws.
Nickel plated Steel
Product Videos
Custom Field
Product Reviews