Product Description
A pair of Moroso Oil Accumulators with Moroso decals.
An oil accumulator provides extra oil in reserve. Plumbed into the pressurized side of your oiling system, it uses compressed air to force its oil reserve into your engine when the oil pressure drops below normal. When the pressure returns to normal, that reserve oil is forced back into the accumulator, and is ready for the next emergency.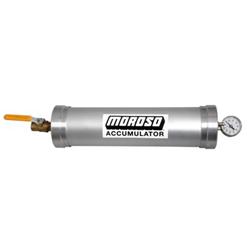 Two aluminum pieces with decals, by VCG Resins, 1/25 scale.
Product Videos
Custom Field
Product Reviews