Product Description
This is a 2-piece turbo charger unit. It consists of the input and discharge pieces. The detail is excellent and the vanes are clearly shown. These are configured as 'left' and 'right' turbo chargers. The size is based on the compressor outlet diameter - this is the line to the engine intake.
A typical hi-horsepower (Pro Mod) setup would require the exhaust headers to be plumbed into the turbine. An ADRL class engine could have the turbo chargers running off of the crank via a belt or gear drive unit.
Here is a cut-away drawing showing the direction of flow and connections.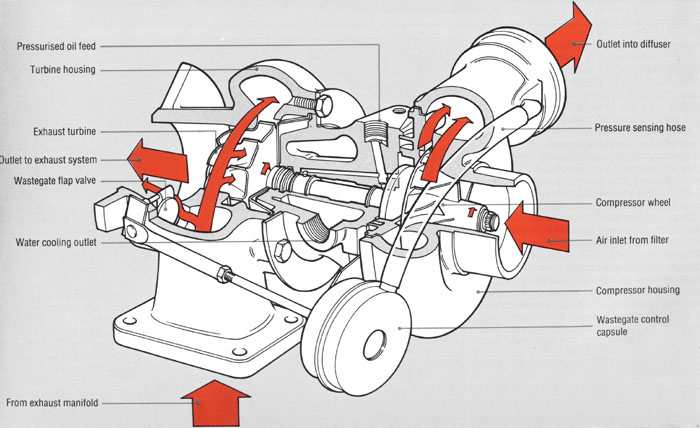 A single turbo charger would be found on a mean street machine while dual turbo chargers are typically on full-race cars.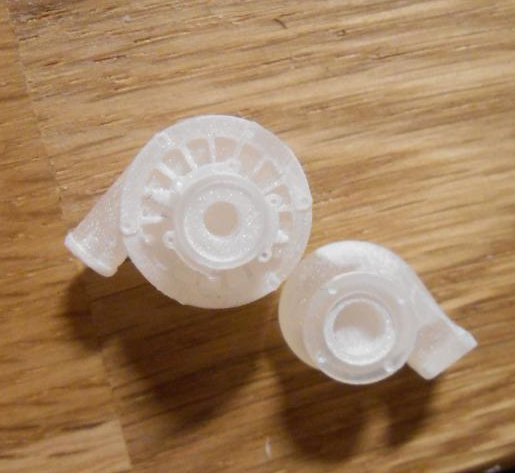 All photos courtesy of Niko Lindström, Finland.
CHOOSE YOUR SIZE, SCALE AND DIRECTION FROM THE SELECTION CHART ABOVE
Sizes available and prices:
1/25 SCALE
2 1/2 Right or Left - $10.00
3" Right or Left - $11.00
3 1/2" Right or Left - $12.00
4 1/2" Right or Left - $14.00
See the Aluminum Hard Lines for easy 'cold side' plumbing and header fabrication. This is easily bent and can also be polished. This is much easier than heating and bending styrene rod and doesn't have to be painted. There's no match for real metal.
Here are real world (1:1) dimensions for the turbo chargers. (courtesy of TDR)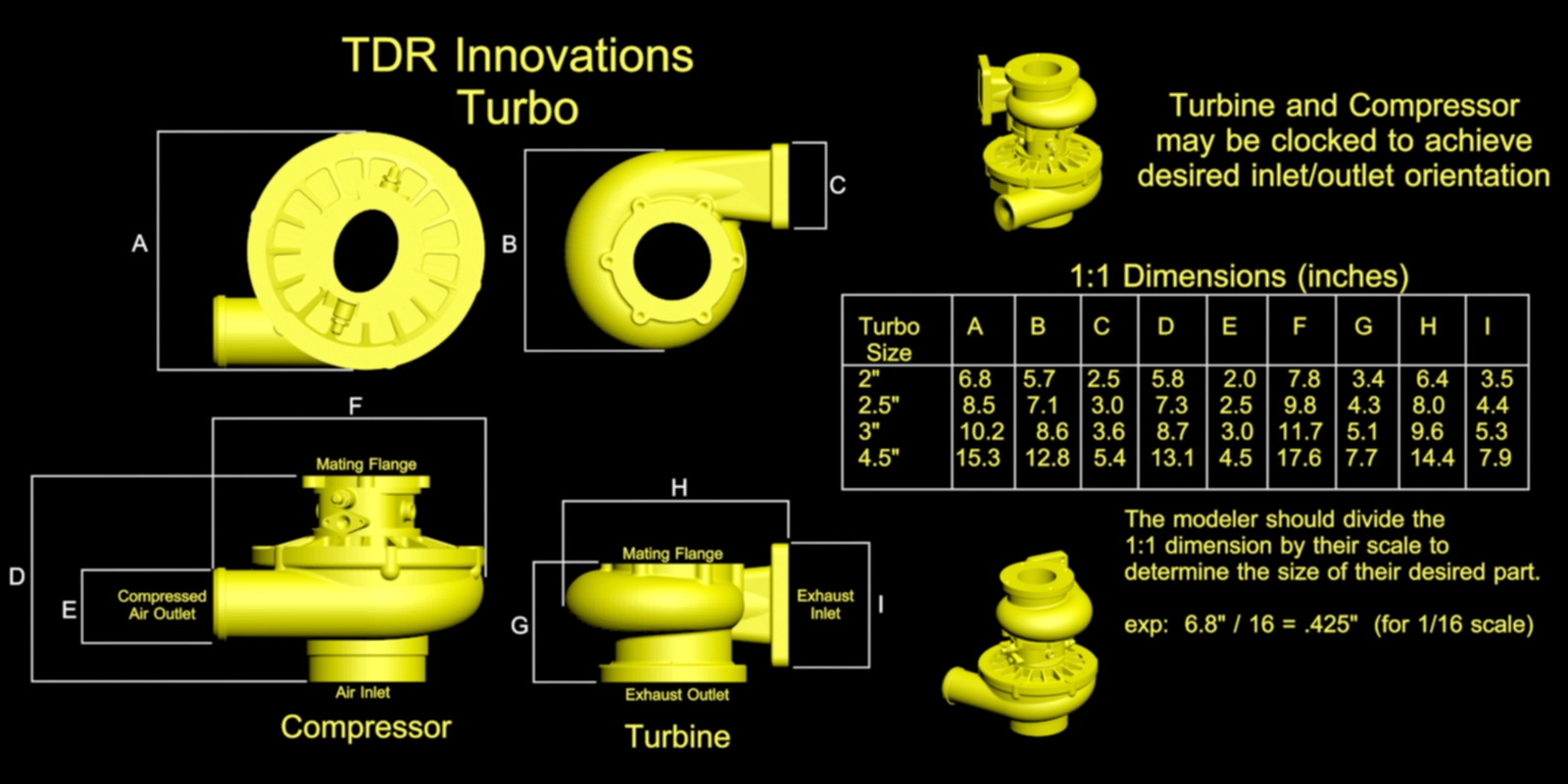 Each size includes one compressor and one turbine (2 pcs). SELECT SIZE & DIRECTION. Assembly not included.
Product Videos
Custom Field
Product Reviews